PA PFAS Multi-site Health Study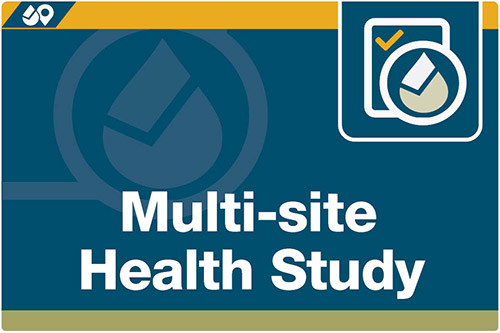 The Agency for Toxic Substances and Disease Registry (ATSDR), a part of the Centers for Disease Control and Prevention (CDC), is studying the human health effects in communities exposed to per- and poly fluoroalkyl substances (PFAS) through drinking water. PFAS are man-made chemicals that were used for decades in fire-fighting foam and in many different industries including those that made waterproofing materials. ATSDR is funding researchers from seven different sites across the U.S. to see how PFAS impacts health. The Pennsylvania site includes the Horsham, Warrington, and Warminster areas in Bucks and Montgomery Counties.
Researchers at RTI International, Pennsylvania Department of Health (PA DOH), Temple University, and Brown University received funding from ATSDR to study PFAS and its possible relationship to health among those exposed to PFAS-contaminated drinking water in these communities.
The study team plans to enroll 1,000 adults aged 18 and older and 300 children aged 4 - 17 (with parent/guardian permission) to evaluate their PFAS blood and urine levels, health measures like thyroid hormone levels and liver function, and medical history. Participants will receive individual test results with their PFAS levels which they can share with healthcare providers.